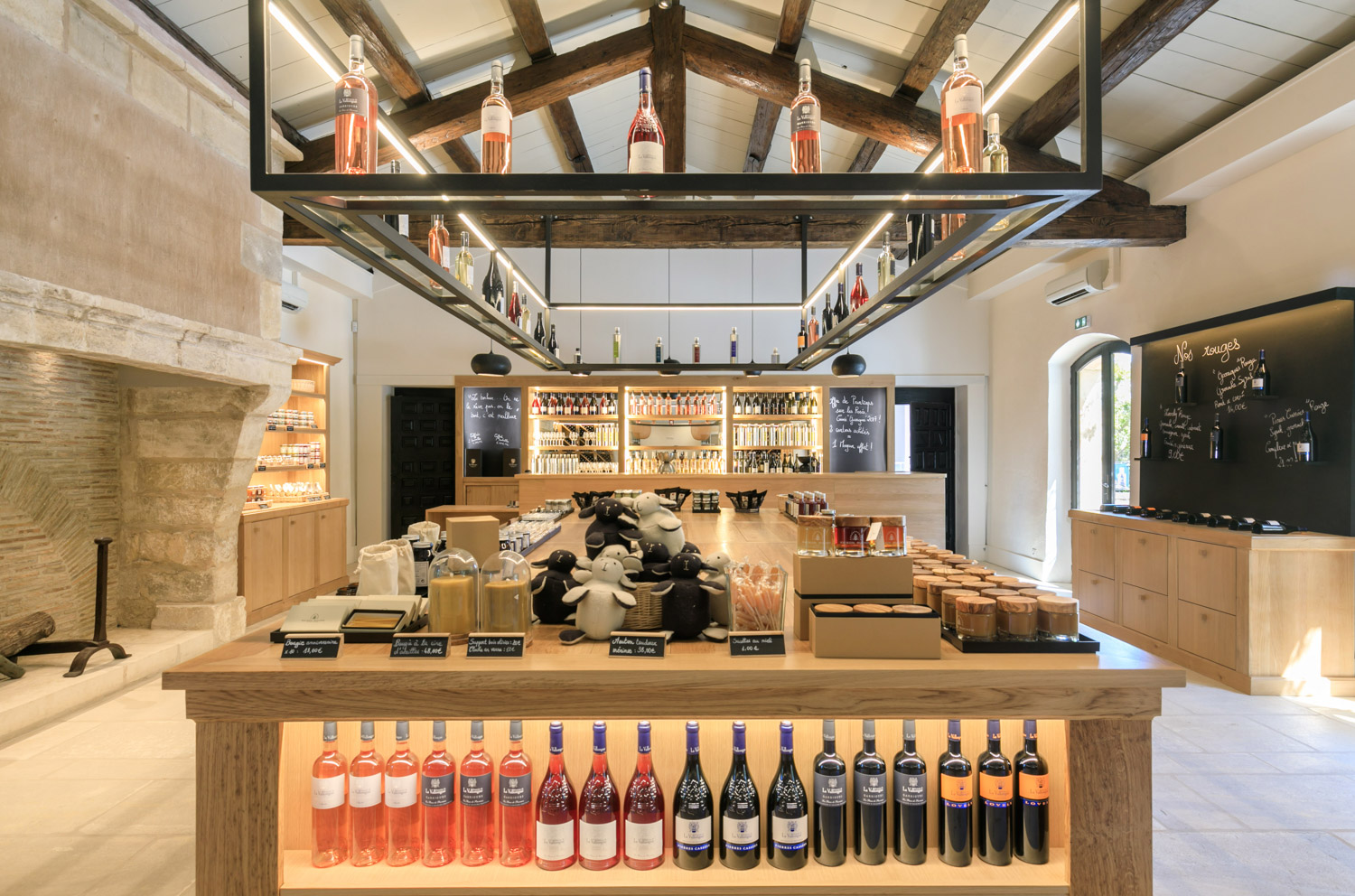 The shop … at the end of the alley of pines and olive trees, the courtyard of the farmhouse, the reflecting pool, the cool shade of the plane trees will guide you to the old library converted into a space dedicated to the tasting and sale of our products.
Come and discover this place of elegance and sharing in the heart of a Provençal farmhouse.
Opening hours:
Monday – Sunday: 10 a.m. to 1 p.m. and 2 p.m. to 7 p.m.
Closed during sunday and public holiday/ bank days